ONLINE PLATFORM
FOR ONLY 19 BAM PER MONTH
LEVEL UP YOUR BODY, LEVEL UP YOUR MIND
With my knowledge, experience, and energy I motivated thousands of people to make positive changes in their bodies and their life. 
Since early childhood, sport and training have been present in my life. I was doing gymnastics, football and the sport that I always dreamed of – kickboxing. I achieved excellent results, became champion of Bosnia and Herzegovina in kickboxing, and also started my professional career as a coach.
I have enrolled Faculty of sports at the University of Sarajevo and successfully finished my studies. During my professional education, I had the opportunity to train both professional and recreational athletes and gain a huge experience. In 2019, I got my MBA degree in sport studies. In 2014, due to my desire to share knowledge and experience in training and nutrition with as many people as possible, I opened the gym "Champion". In only 6 months I managed to attract a huge amount of members. Both people with and without experience in fitness managed to achieve an amazing result. 
In 2018, I established another gym called "Champion", but this time on a surface area of one thousand meters squared. This gym is a fitness center for both personal and group workouts and it has the biggest amount of members in the whole Balkan region. More than 600 members are successfully training and achieving top results according to the LEVEL UP system of training. In addition to the two fitness centers, the LEVEL UP training system has got its ONLINE PLATFORM where many people
exercise following my live workouts. If you wonder what are the results… the answer is easy, of course, they are simply amazing!
LEVEL UP SYSTEM OF TRAINING
The LEVEL UP system of training was implemented in work with more than 3000 people and everyone achieved amazing results. It was created during 23 years of my fitness experience and I applied all of my previous education and knowledge in its creation. The system covers a variety of different segments, depending on the individual goal of a person. With the LEVEL UP system of training, you can reduce your percentage of body fat, increase muscle mass, as well as improve your motor skills such as strength, endurance, mobility, speed, balance, etc. It is also a training system in which a different range of exercises is present; from exercises with your own body to workouts with different training tools such as Russian bell, ropes, trx, dry weights, etc.
Ready to LEVEL UP!
ONLINE LEVEL UP SYSTEM OF TRAINING
LEVEL UP ONLINE workouts already made a real sensation. The exercises, energy, and motivation that I create in my fitness centers and pass to thousands of clients are now available ONLINE. Every day I publish new video workouts and all of this is part of the training process with which you will be able to achieve your goal.Why ONLINE? If you are not able to go to the gym due to lack of time or some other reasons, then this is the right solution for you. You don't need to think about what, how much, or how you will train because everything is already prepared and the only thing up to you is to follow instructions and train. I design each training personally, carefully, and systematically, the exercises are accompanied by additional explanations all to work properly and prevent possible mistakes and injuries. On the daily schedule, in addition to daily LEVEL UP workouts, the platform also includes FULL BODY WORKOUT, TABATA CARDIO, GLUTE, ABS, etc.
To read more about this system of training, CLICK HERE.
I got addicted to the LEVEL UP system of training because of Nedim's professionalism, the way he motivates, the energy he spreads, and the consistent transfer of fitness knowledge
In addition to workouts, his goal with clients is to change and improve their lifestyle and health. Congratulations!
From my personal experience, if you have a clear goal and discipline, with Nedim's Level Up program and motivation you can achieve absolutely everything you imagine.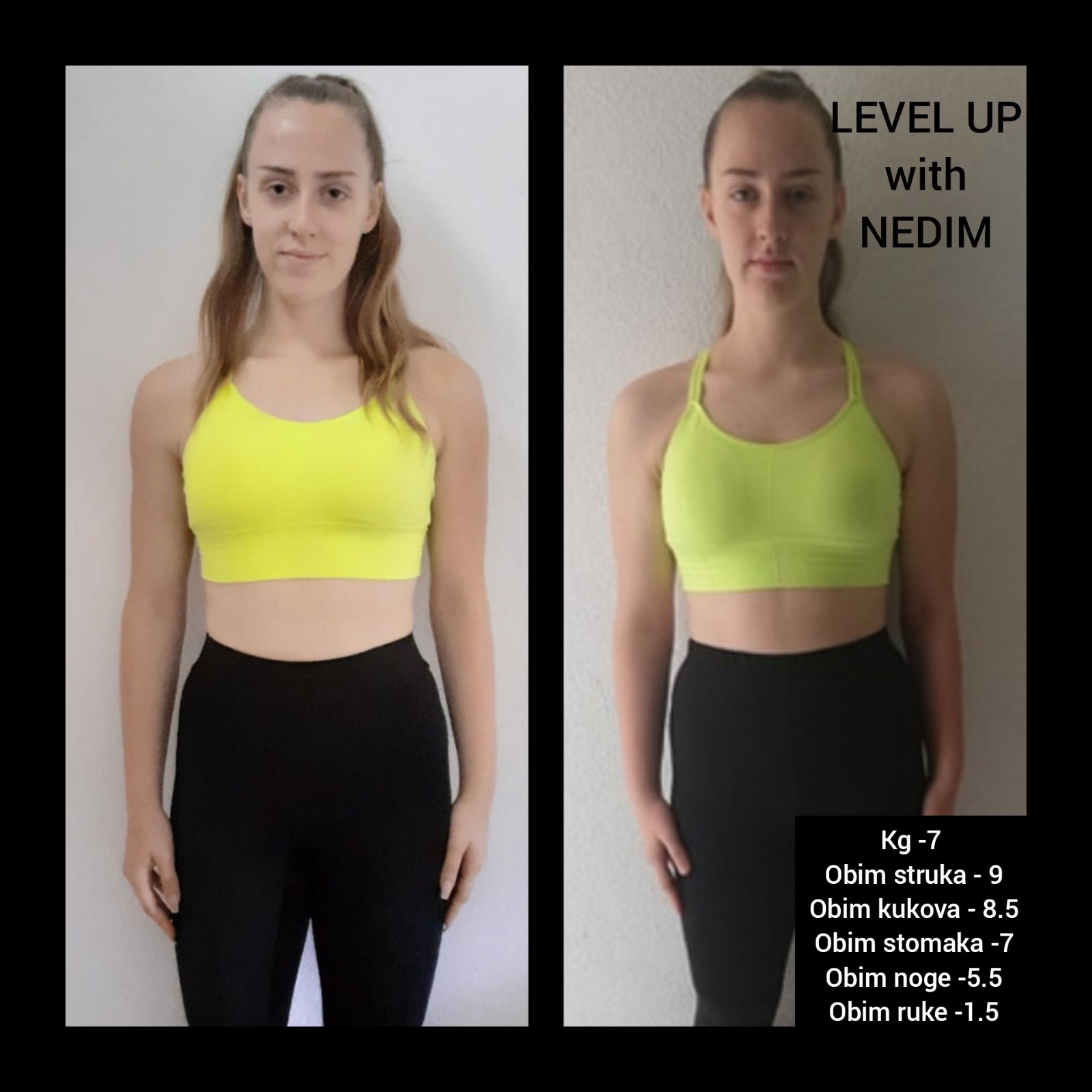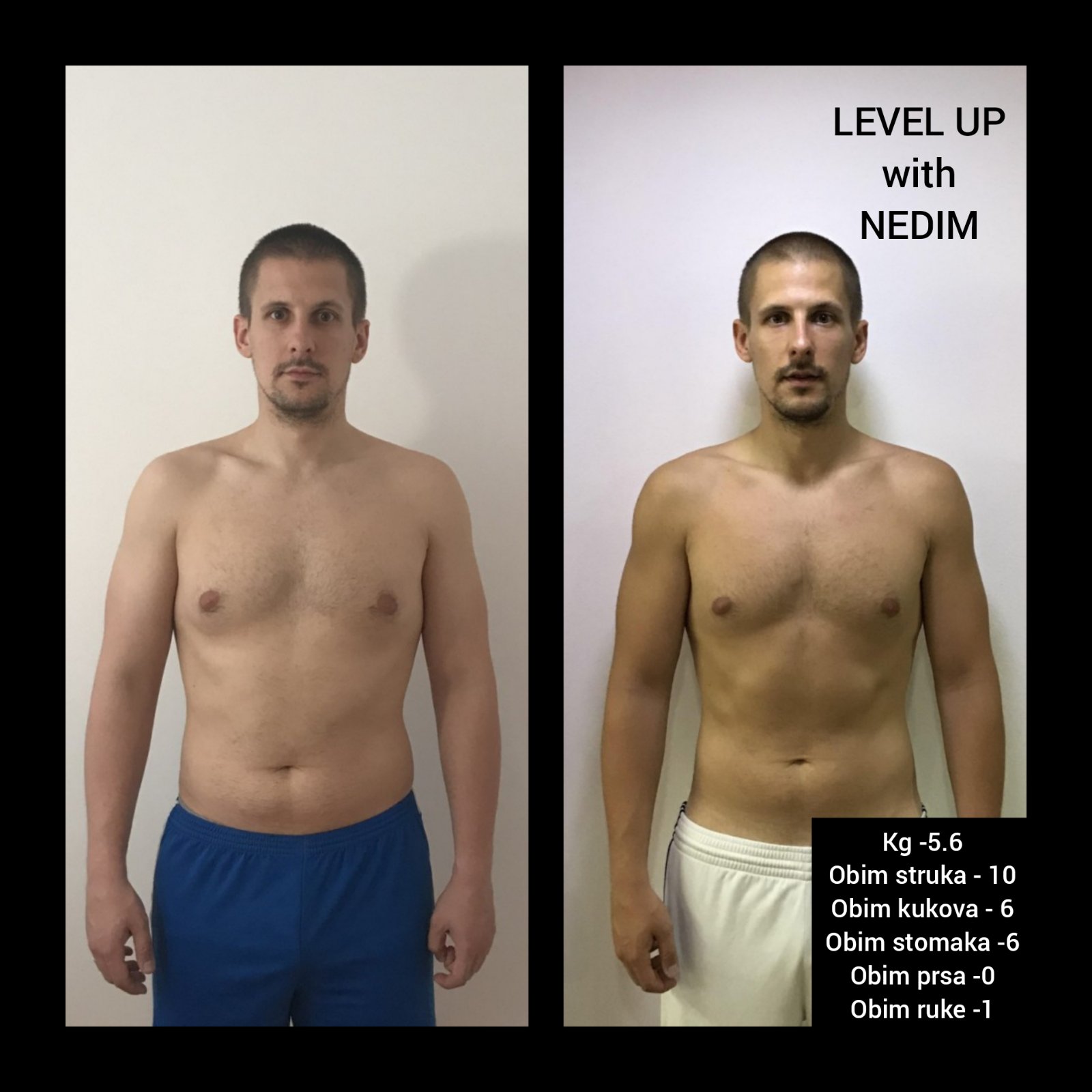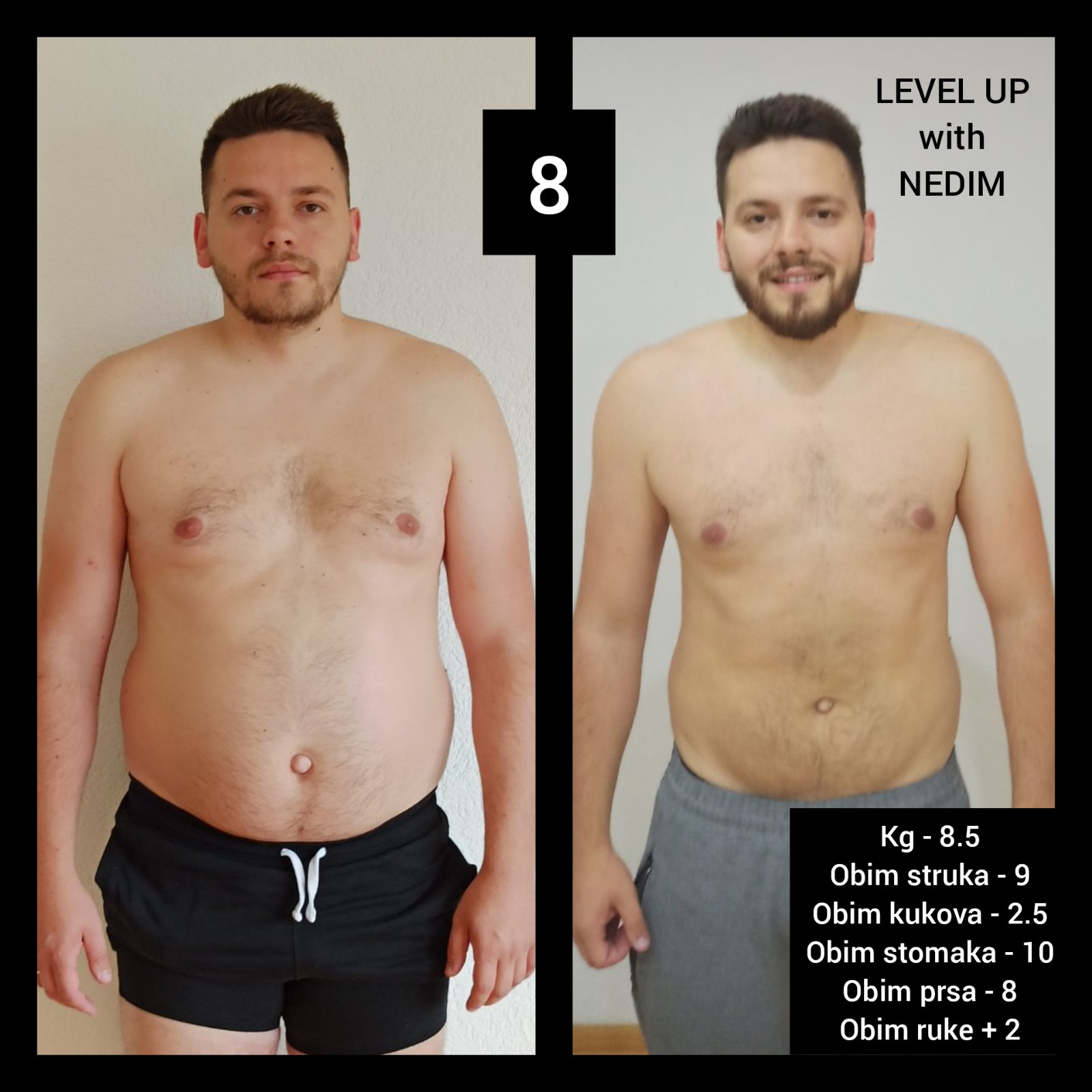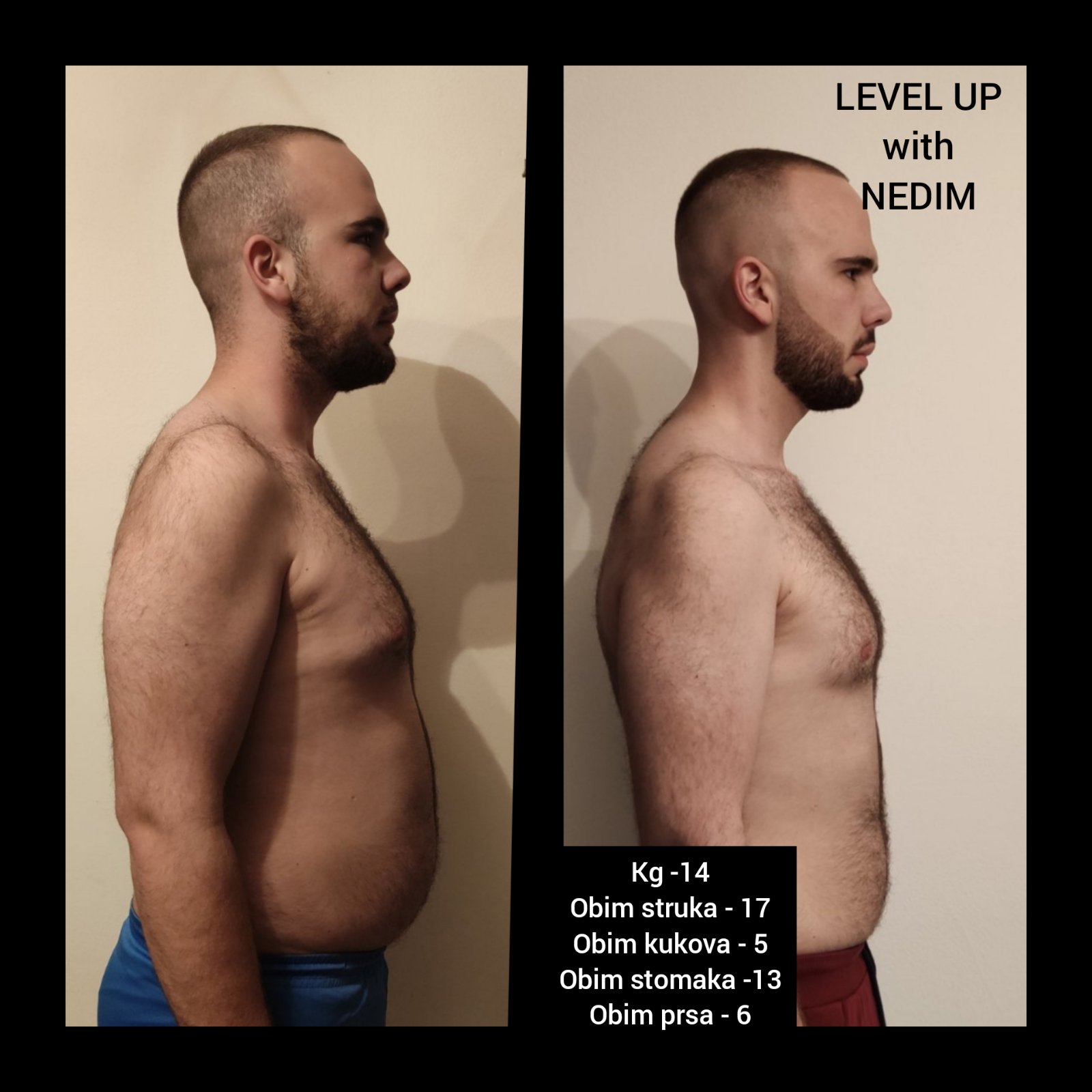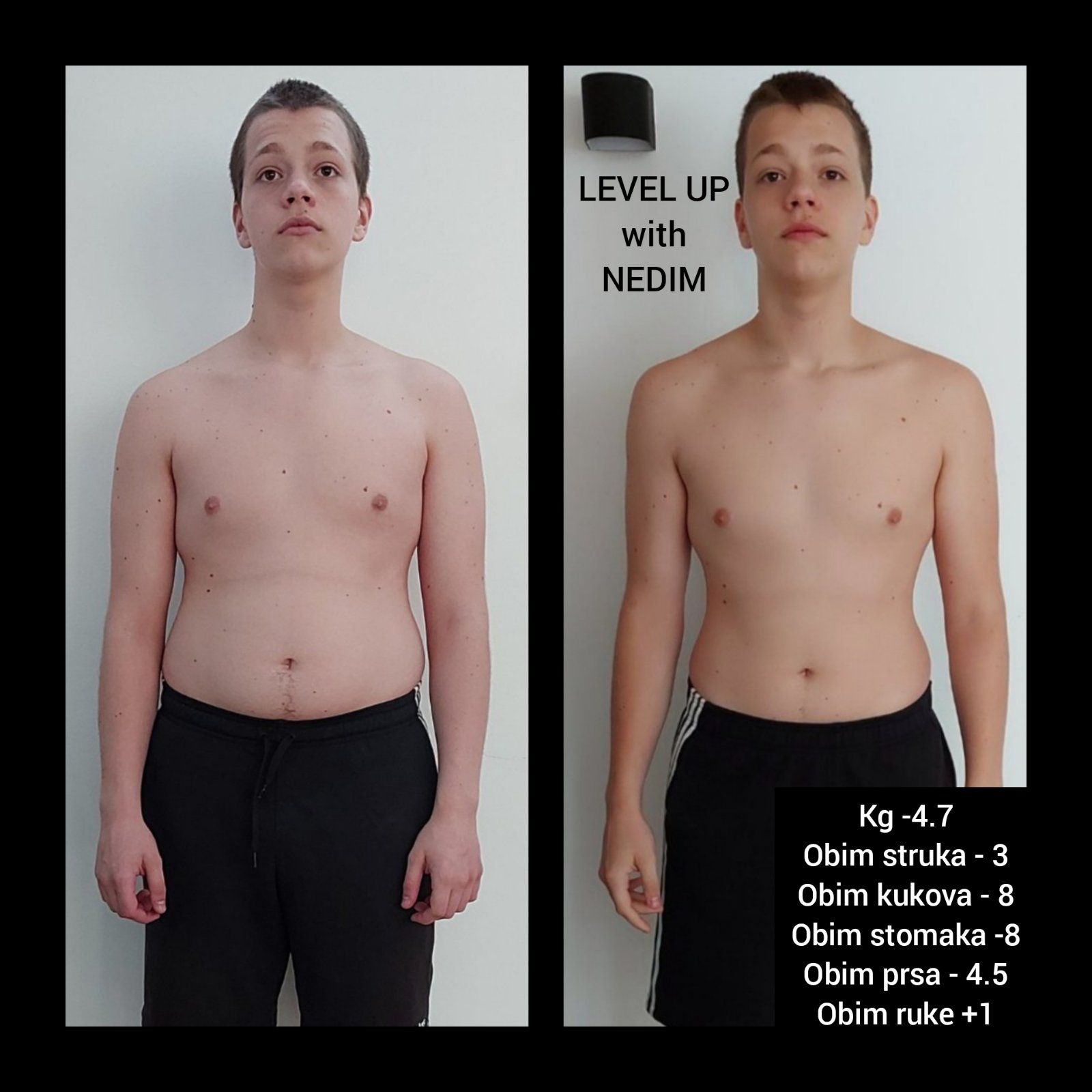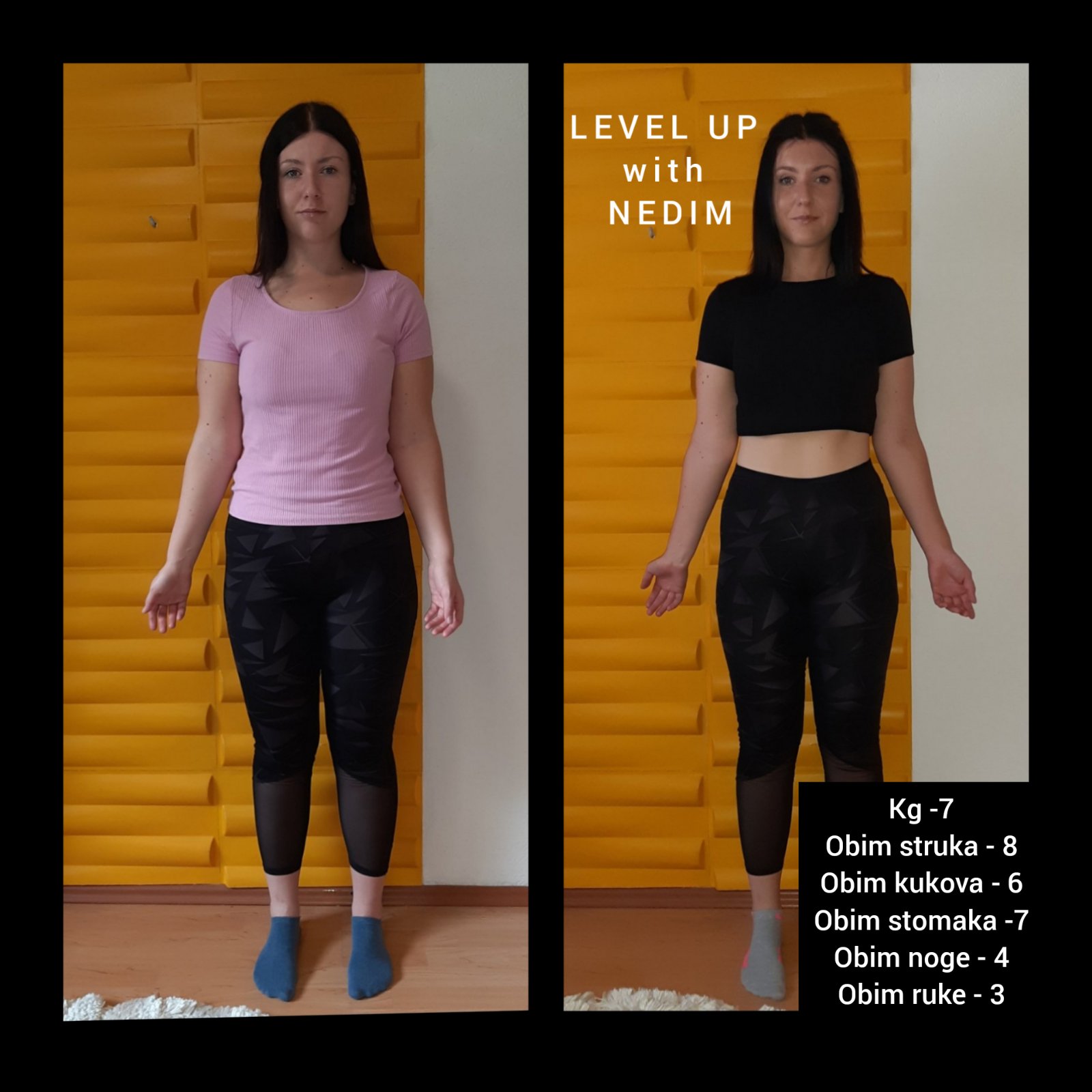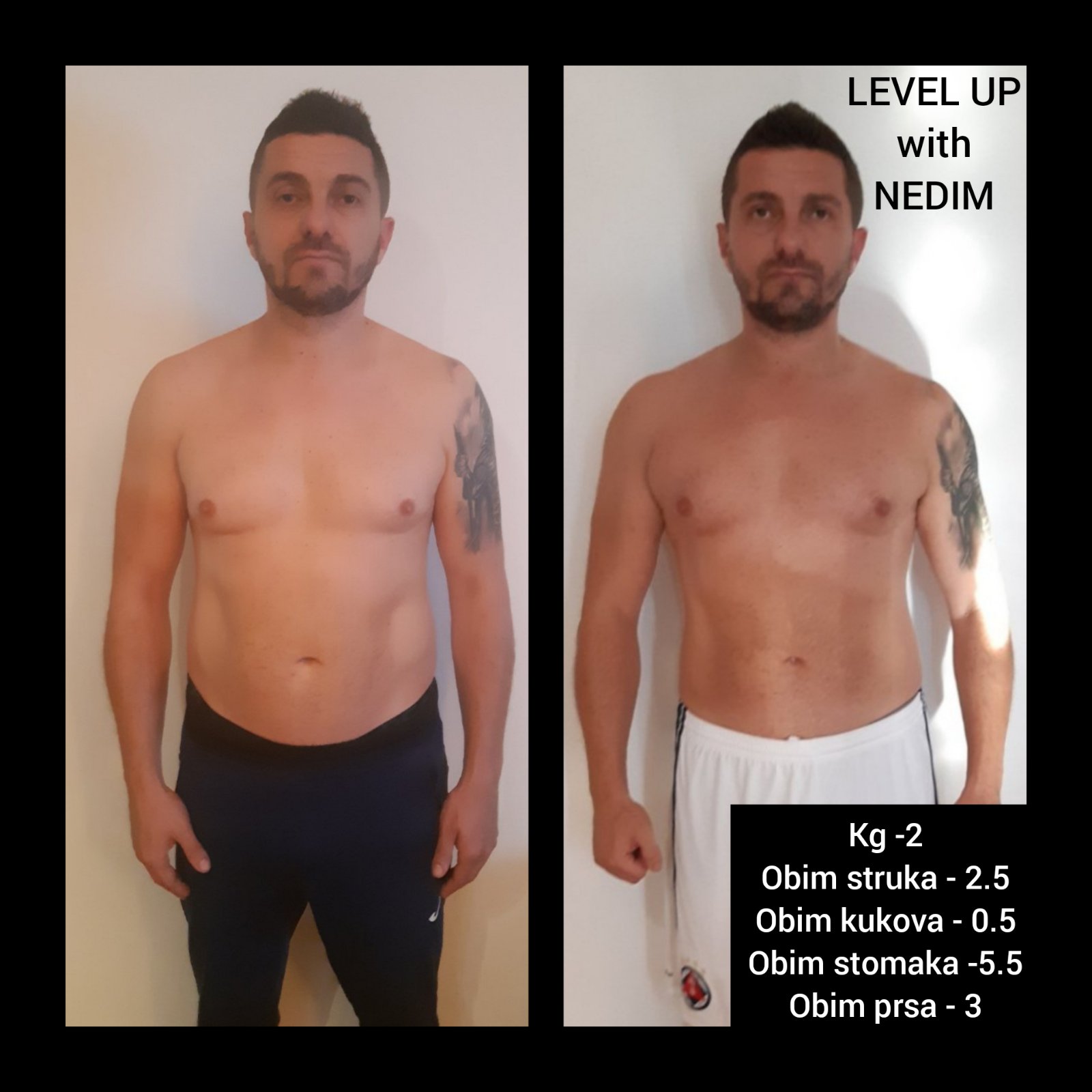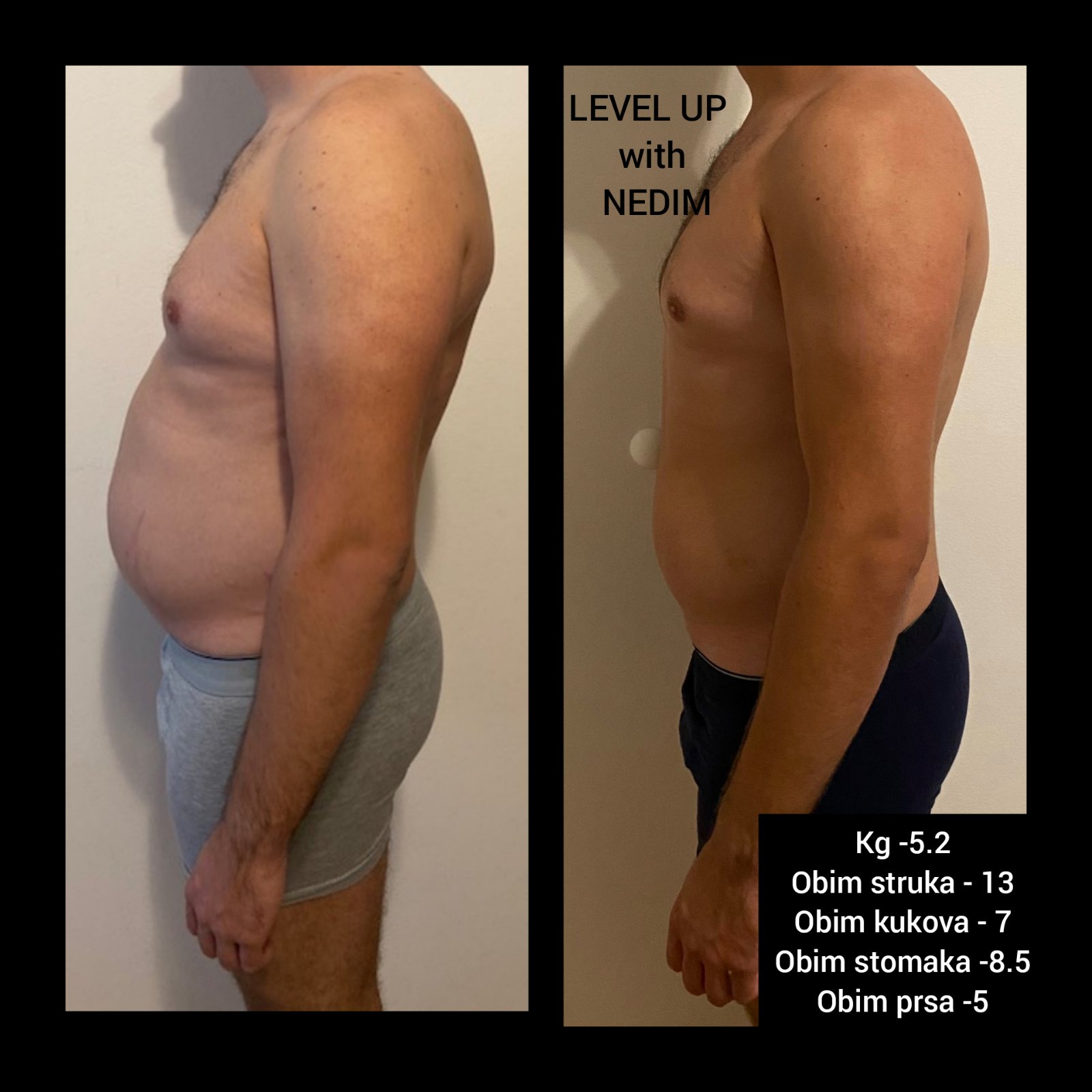 NEDIM BABIĆ
FITNESS COACH
Gym Champion
M.P. Sokolovića 17, Sarajevo, BiH

​Gym Grande Champion
Džemala Bijedića 156, Sarajevo, BiH
tel: +387 61 830 293 
mail: ​